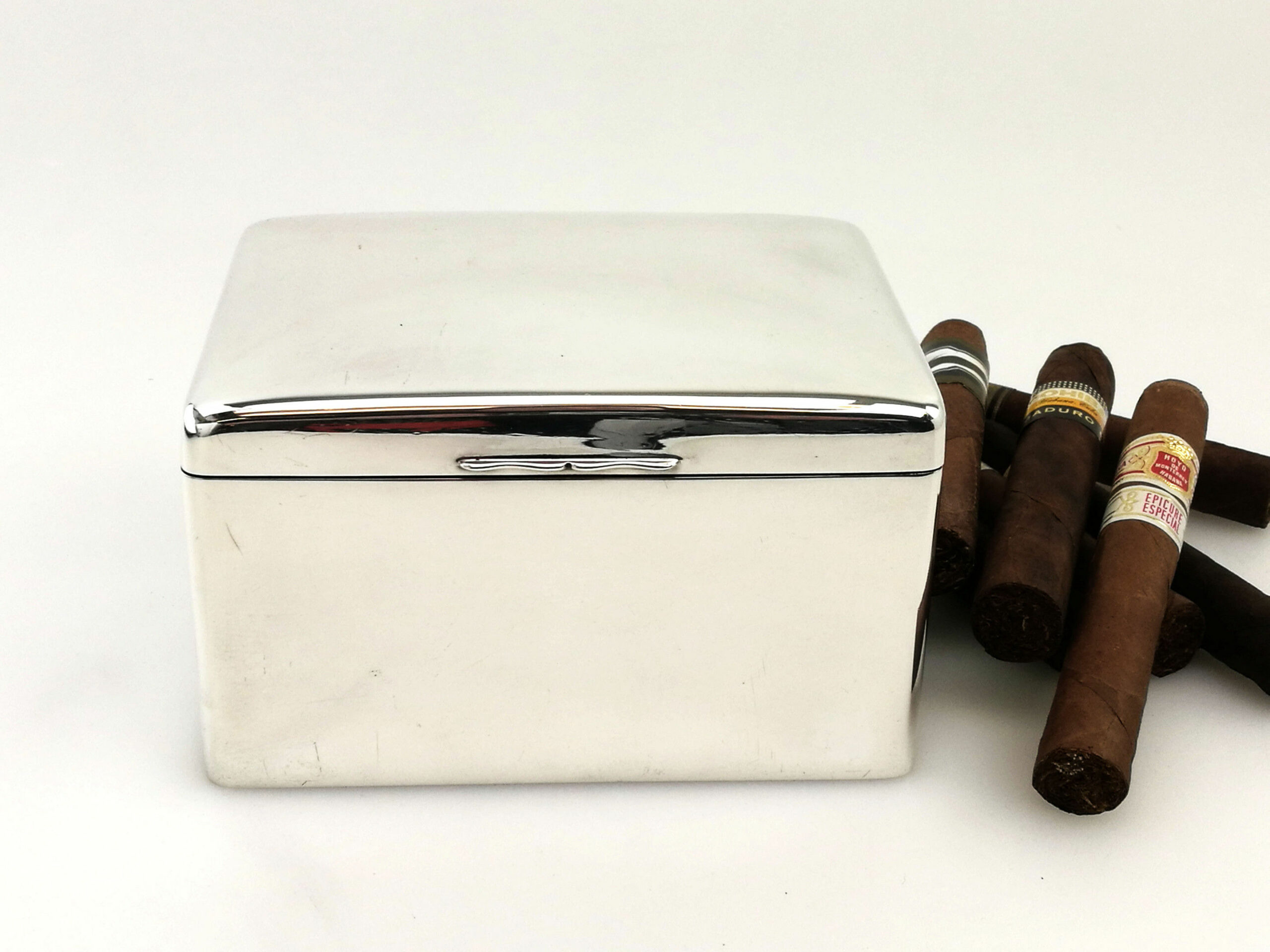 August 22, 2019 9:09 am
A classic Plain Solid Silver Cigar Box / Cigarette Box with a plain polished silver exterior. The interior of the base of the box is Cedar Lined and the interior of the lid is gilded. The base is weighted. This Box is of an unusual size.
Date – 1910.
Made in Birmingham.
Maker – Elkington.
Approx. Weight – 1104g
Approx. Length – 15.9cm
Approx. Width – 12.1cm
Approx. Height – 10.1cm
Cigars not Included.
Categorised in:
This post was written by user