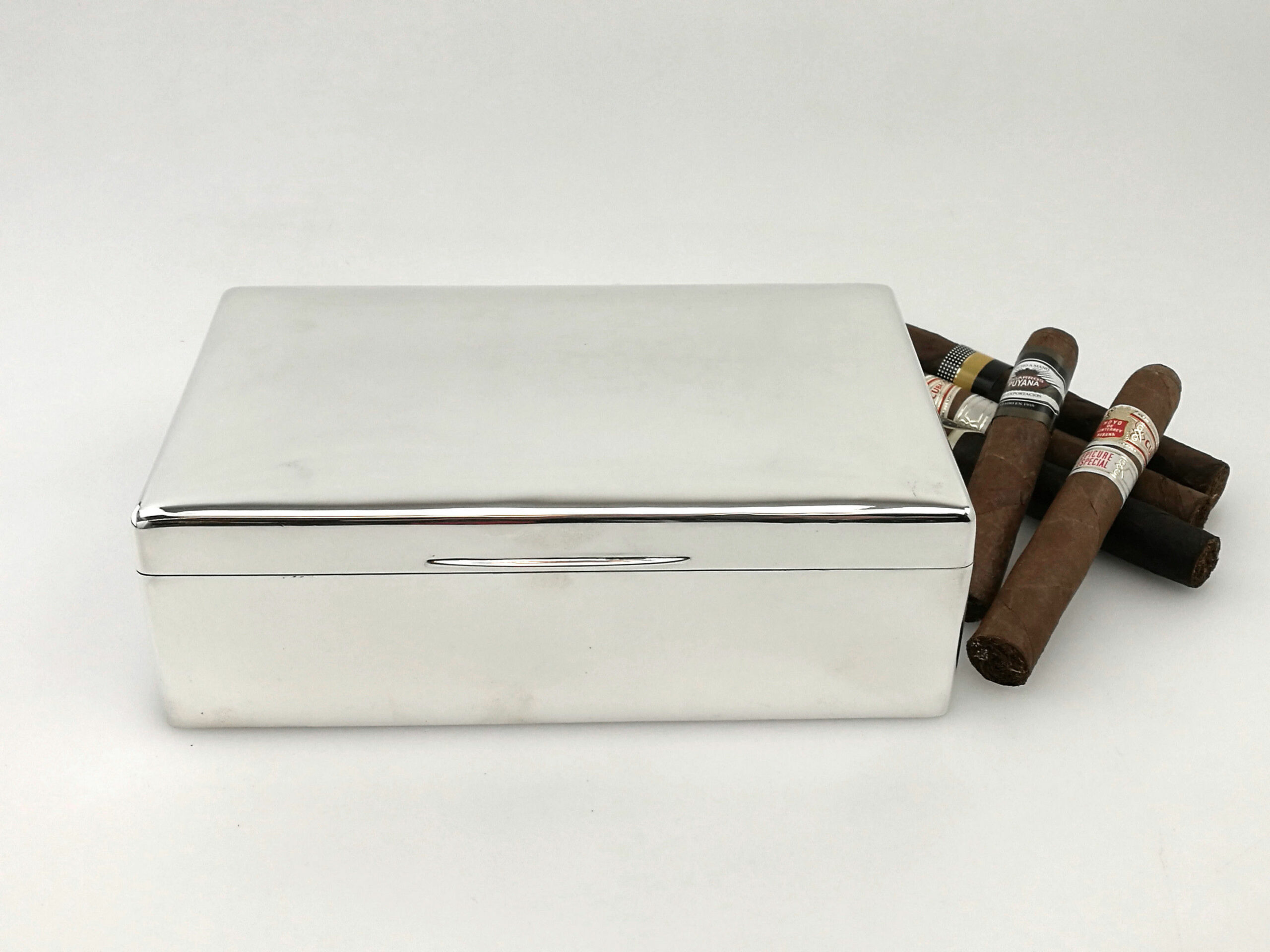 August 22, 2019 9:09 am
A Classic Solid Silver Cigar Box or Cigarette Box in a plain rectangular shape with flat sides a a very slightly rounded lid. The Box is highly polished plain silver, and its elegant simplicity needs no further decoration. The interior base and lid are cedar wood lined and there is a movable central divider. The base is loaded.
Date – 1925.
Made in Sheffield.
Maker – Walker & Hall.
Approx. Weight – 1252g
Approx. Length – 23cm
Approx. Width – 14cm
Approx. Height – 7.9cm
Cigars Not Included.
Categorised in:
This post was written by user