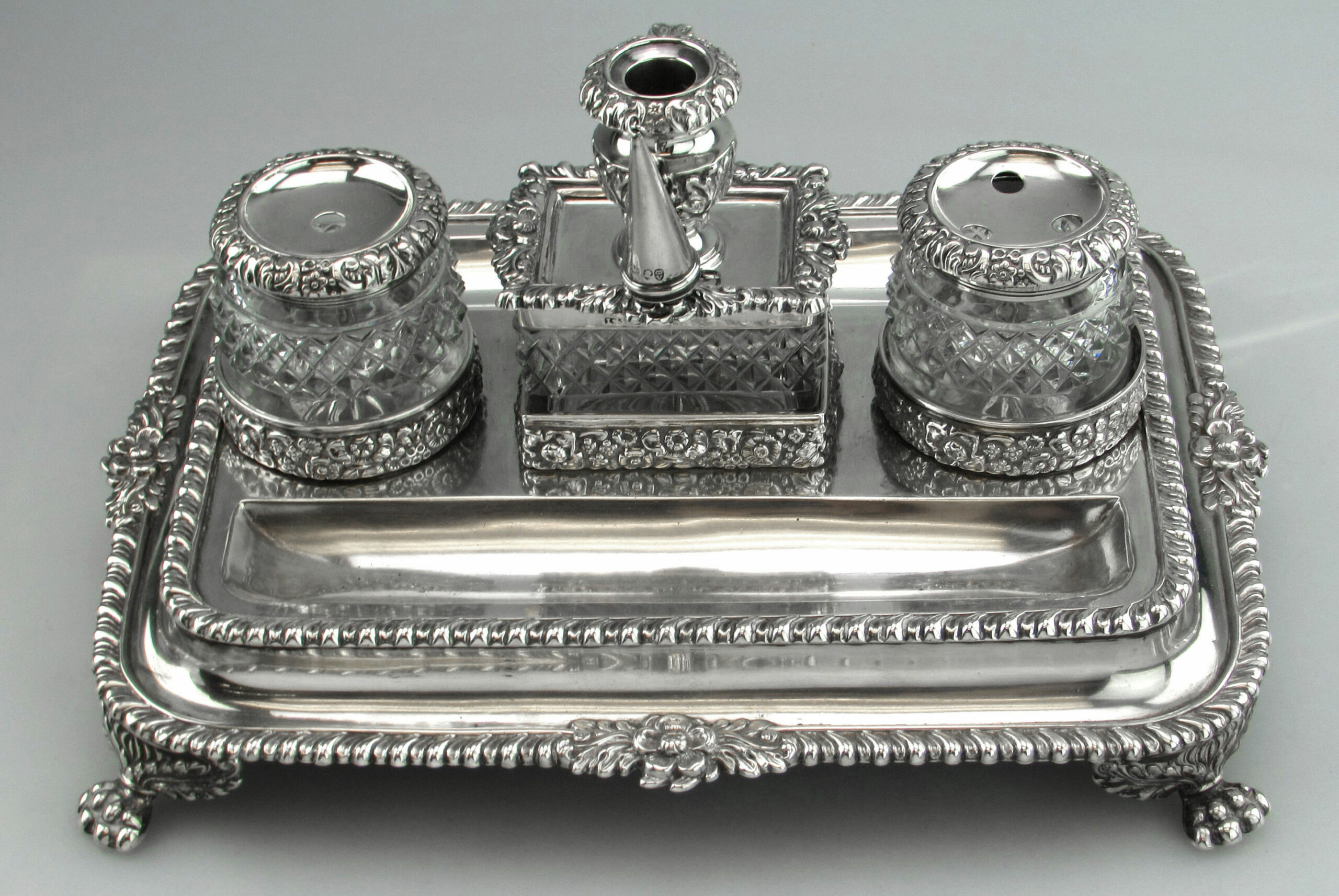 August 22, 2019 8:58 am
A gorgeous Antique Georgian George III Solid Silver Inkstand with cut glass container comprising of an Inkwell, A Sand Holder & a Pounce Box / Stamp Box toppers with a small Chamber Stick & Snuffer. The Ink Stand has a gadroon border with floral motifs on the sides. The containers all sit in chased floral stands and have matching chased floral rims.
Made in Sheffield.
Date – 1819.
Maker – John & Thomas Settle.
Categorised in:
This post was written by user