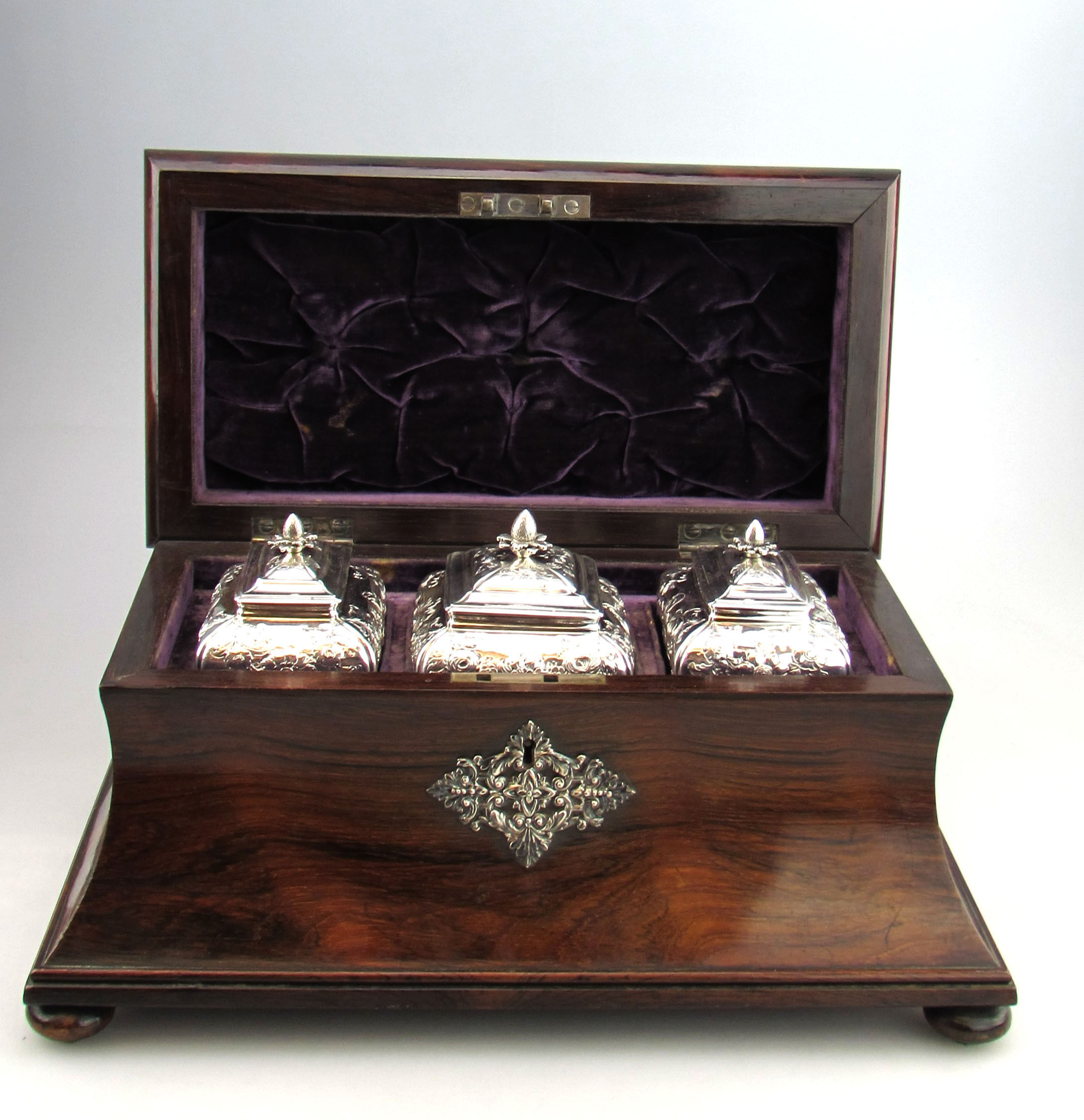 August 22, 2019 8:57 am
A magnificent set of George II Sterling Silver Tea Caddy Set in a fitted case. The Bombe Shaped Tea Caddies feature gorgeous chased floral & scroll designs on all for sides and on the fitted lids. The Caddies stand on four delicate feet and each lid has an acorn and lead finial. The centre Caddy is a little wider than the other two.
Date – 1758.
Made in London.
Maker – Pierre Gillois.
Approx. Weight – 630g
Approx. Height – 13.8cm
Approx. Length – 10.1cm
Approx. Width Wider Caddy – 9cm
Approx. Width Narrow Caddy – 7.4cm
This gorgeous set is accompanied by a wonderful piece of history – A note from a Mr Moxey Dated 24th March 1917 written on stationary from the Coburg Hotel in Mayfair. In the note, it states that the Caddy Set was purchased at the Red Cross sale of 1917. The Note is addressed to Haldin with congratulations on his marriage to a Miss Edna Cohen. The tickets from this sale are included.
Categorised in:
This post was written by user